Editor's note: The Report to the 20th CPC National Congress emphasizes intensifying efforts to transform China into a powerful agricultural country. Protecting national food security is one of Henan province's responsibilities, given that agriculture has long been its forte. The CPC Henan Provincial Committee and the People's Government of Henan Province steadfastly adheres to a new concept of food security, implements the national food security strategy in depth, resolutely assumes the responsibility of ensuring national food security, and accelerates the construction of a strong province in modern agriculture in response to President Xi Jinping's important expositions on national food security. Beginning on May 25, we will release four bilingual videos titled "Hello, A Strong Agricultural Province" to demonstrate the steps Henan will take during the 14th Five-Year Plan period (2021-2025) to become a province strong in modern agriculture. Here's the third episode: Improving the system of modern agricultural equipment and service.
编者按:党的二十大报告强调,加快建设农业强国。粮食生产是河南的优势、王牌,扛稳粮食安全重任是河南的责任、担当。以习近平总书记关于粮食安全的重要论述精神为指引,河南省委、省政府认真落实新粮食安全观,深入实施国家粮食安全战略,坚决扛稳国家粮食安全重任,加快推进现代农业强省建设。5月25日起,大河网推出"Hello, 农业强省"双语系列报道,与海内外网友一起,看河南在"十四五"期间如何建设现代农业强省。今日推出第三期:《瞧!农田里的"科技范儿"》。
Click on the video
According to The Outline of the 14th Five-Year Plan (2021-2025) for National Economic and Social Development and Vision 2035 of Henan Province, improving the system of modern agricultural equipment and service is one of the effective ways to build a strong modern agricultural province.
《河南省"十四五"规划和2035年远景目标纲要》(以下简称《纲要》)中提到,完善现代农业装备和服务支撑体系是加快建设现代农业强省的重要途径之一。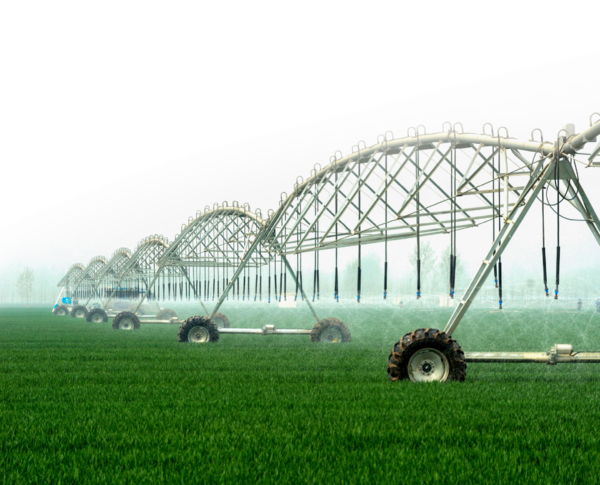 50,000-mu high-standard grain field of Zhonghe Group in Xunxian county. [Photo provided to dahe.cn]
During the 14th Five-Year Plan period, Henan will promote the scientific and technological transformation of the whole agricultural chain, strengthen the R&D and application of large and medium-sized, intelligent and composite agricultural machinery, strengthen the integration of agricultural machinery and agronomy, promote mechanization in the whole process of planting main crops and transforming farmland for mechanization in our province, improve the network for promoting agricultural technology at the provincial, municipal, county and township levels, promote the transformation of achievements in agricultural science and technology, and build a service center of "whole process mechanization + comprehensive farming".
《纲要》指出,"十四五"期间,河南将加快推动农业全链条科技化改造,加强大中型、智能化、复合型农业机械研发应用,强化农机农艺融合,整省推进主要农作物生产全程机械化和农田宜机化改造,健全省、市、县、乡四级农技推广网络,促进农业科技成果转化,建设"全程机械化+综合农事"服务中心。
Besides, Henan will improve the quality of agricultural products, expand the supply and influence of certified agricultural products, improve the protection and support, quality identification and traceability system of products of origin, and create a number of regional public brands of agricultural products. At the same time, Henan will also strengthen animal epidemic prevention and crop pest control, strengthen modern meteorology to serve agriculture, improve the agrometeorological disaster prevention and control system, and promote the building of smart meteorology.
此外,十四五"期间,河南还将做优农产品质量品牌,扩大认证农产品供给和影响力,完善原产地产品保护扶持、质量标识和可追溯制度,创建一批农产品区域公用品牌。同时,加强动物防疫和农作物病虫害防治,强化现代气象为农服务,健全农业气象灾害防治体系,推进智慧气象建设。
A special thanks goes to the Office of the Foreign Affairs Commission of the CPC Henan Provincial Committee and the School of International Studies of Zhengzhou University for their support to this special coverage.
特别感谢河南省委外办、郑州大学外国语与国际关系学院对本次策划的大力支持。