Jigong Mountain Scenic Area, Henan province
(鸡公山景区 jī gōng shān jǐng qū)
Address: Shihe district, Xinyang city, Henan province
Scenic Spot Level: AAAAA
Opening Hours: 8 am - 5:40 pm
Ticket Price: 69 yuan ($10.22)/person
Crowing Peak, one of the major attractions at the Jigong Mountain Scenic Area [Photo/kikungshan.com]
Jigong Mountain was one of the first eight scenic spots to open to the public and is among the four most popular summer resorts in China. With rich natural resources, the mountain enjoys a forest coverage rate of 98 percent and a negative oxygen ion content that can reach up to 220,000 cubic meters. It is noted for breathtaking views including anticorona, seas of clouds, soft rime, glazed frost, sunglows, plants, rocks and waterfalls. The splendid landscapes have gained the mountain a reputation of "greening both Hubei and Henan, finer than Songshan and Hengshan mountains".
At the beginning of the 20th century, nearly a thousand diplomats and missionaries from 23 countries, as well as domestic warlords and businessmen, came here to build more than 500 holiday villas in various charming styles, which gave the area a reputation as an "Exhibition of World Architecture".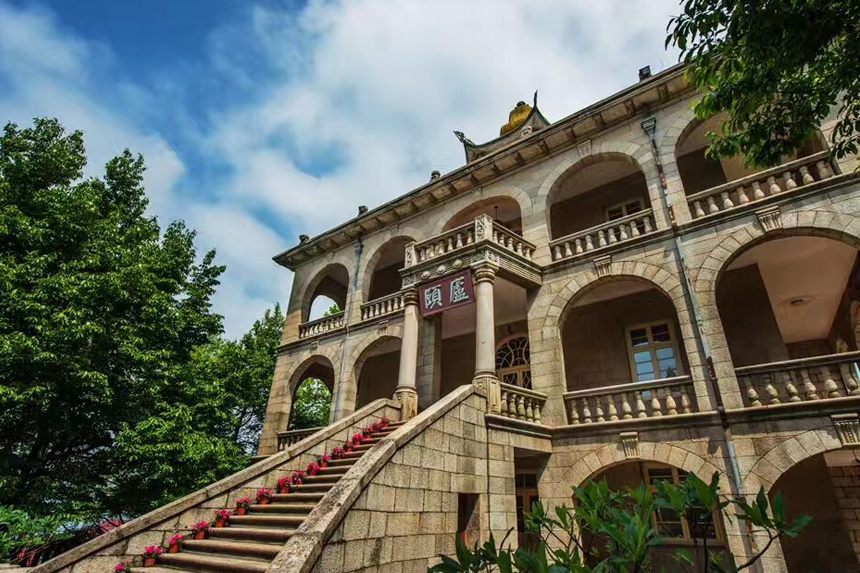 The Yilu Villa, built by the high-ranking military officer Jin Yun'e (1881-1935) in 1921, at the scenic area [Photo/kikungshan.com]
At present, there are six attractions at the Jigong Mountain Scenic Area opened to the public, namely its main scenic area, the Bolden Forest Park, the revamped section of the old Beiping-Hankou Railway, Peach Blossom Village, Jigong Mountain Cultural and Creative Industrial Park, and Yiyun Forest Hot Spring.