A total of 15 tourist resorts are selected as a new batch of national tourist resorts of 2022 by the Ministry of Culture and Tourism of China recently, including the Swan Lake Tourist Resort of Sanmenxia in Central China's Henan province.
Click on the video
Sanmenxia, the only inland urban habitat for swans in China, boasts two-thirds of the country's whooper swans. Why is Sanmenxia so popular with whooper swans?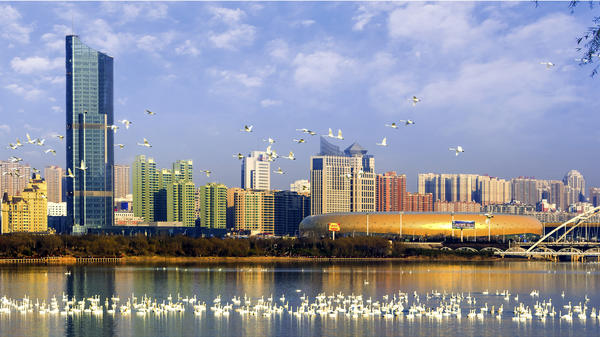 Swans in Sanmenxia. [Photo provided to dahe.cn]
Superior geographical location
The reason why the Swan Lake Tourist Resort of Sanmenxia is selected for the list is closely connected with its superior geographical location and the rich cultural foundations of Sanmenxia city. Covering an area of 30.87 square kilometers, the Swan Lake Tourist Resort of Sanmenxia is located on the bank of the Yellow River near downtown Sanmenxia, a key area of the so-called Golden Triangle of the Yellow River formed by the provinces of Henan, Shanxi and Shaanxi. Besides, Sanmenxia has unique cultural resources, including 6 national key cultural relic protection sites and 33 provincial ones with over 70 thousand pieces of cultural relics collected.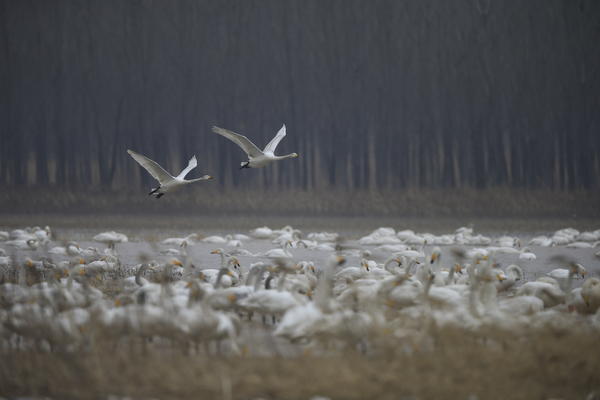 Swans in Sanmenxia. [Photo provided to dahe.cn]
Favorable environment
Whooper swans have high requirements for a living environment with the most favorable water temperature ranging from 0 to 5 degrees Celsius. Sanmenxia has a good ecological system as well as abundant aquatic plants and animals with an average temperature from November to February of the following year ranging from 2.5 to 3.0 degrees Celsius. Besides, a trend of temperature rising has also been observed in recent years. So, the Yellow River is less likely to freeze, thus providing a good place for whooper swans to forage.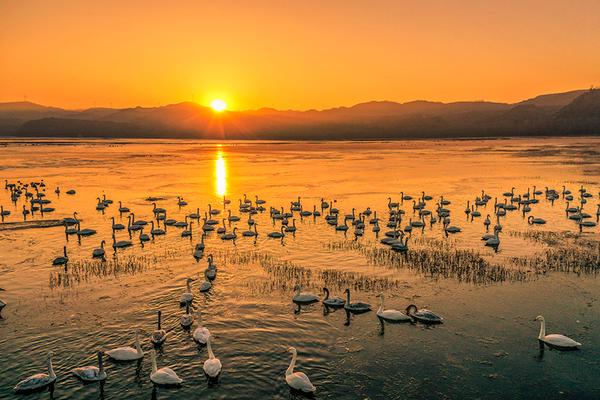 Swans in Sanmenxia. [Photo provided to dahe.cn]
Protection of the Yellow River basin
So far, a 240 km ecological corridor along the Yellow River, which integrates the functions of ecological wetland, embankment and flood control, has been basically built in Sanmenxia. The number of habitats of white swans has increased to 9 with their activity range expanding to over 100 square kilometers. Sanmenxia has become the largest white swan habitat in China. (Chinese source: dahe.cn Translator: Zhao Hanqing Yang Jiaxin Video: He Menghe Proofreader: Zhang Junping)