Brief
Located in Southern Brazil, Santa Catarina covers an area of 95285.1 square kilometers and is home to about 535 thousand people with a subtropical climate. The terrain is characterized by lowlands, bays and islands along the coast, plateaus in the east and west, and lowlands in the middle. The highest point of the state is the Morro da Boa Vista, with an altitude of 1,827 meters. The main rivers include the Uruguay River, Canoas River, Pelotas River and Negro River. Florianopolisis the capital.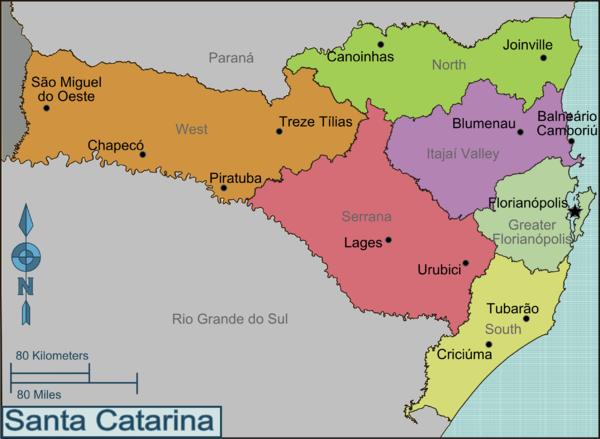 Santa CatarinaState, Brazil. [Photo provided to zh.wikivoyage.org]

In April 2002, Henan has officially established a sister-province relationship with Santa Catarina.

Cooperation Intention
Since the establishment of the sister-province relationship, Henan and Santa Catarina have made frequent high-level mutual visits and done a lot of works in promoting friendly exchanges, seeking cooperation in economy, technology and culture, and carrying out personnel training. Located in Southern Brazil, Santa Catarina has a stable social order, a good industrial foundation, and sound laws and regulations. If Henan's enterprises choose to set up factories there, the great location will not only facilitate them to open the Brazilian market, but also help them to extend their business to Argentina, Uruguay and other European countries. In addition, the two parties also have great cooperation potentials in food processing and machine manufacturing.