Brief
Located in Southern Belgium, Wallonia, one of the three regions of Belgium, covers an area of 16,844 square kilometers with a population of 3.3 million. Wallonia, well-known for its convenient transportation, advanced industry and agriculture and developed trade industry, is densely covered with rivers, forests and minerals. Under the federal government, Wallonia region enjoys a high degree of autonomy, with 9 government members responsible for the parliament. Capital Namur is its political and administrative center.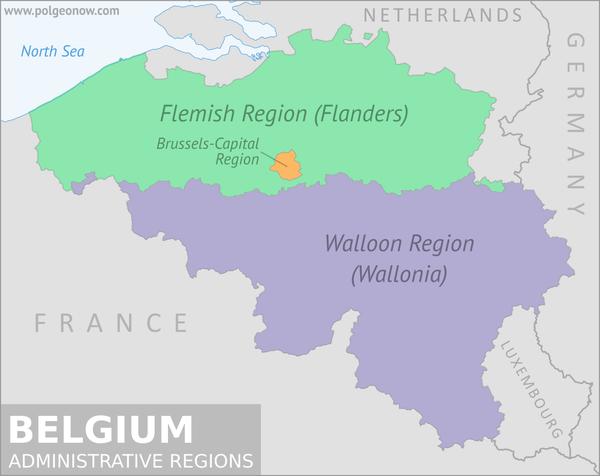 Location of Wallonia Region, Belgium. [Photo provided to polgeonow.com]
In April 1988, Henan officially established a sister-province relationship with Wallonia.
Cooperation Intention
The cooperation between Henan and Wallonia is highly complementary in economy with huge cooperation potentials, since both parties are characterized by rich resources, convenient transportation and advanced industries. Wallonia, with a strong agricultural industry, is not only rich in coal and iron, but also attaches great importance to heavy industries, such as metallurgy and chemical industry. So Henan and Wallonia have great potentials for cooperation in modern ceramics, medicine, biological engineering, agricultural technology, glass manufacturing and education. In addition, Wallonia is situated at the crossroad of Europe. By setting up factories and institutions there, it will be easier to open the EU market, influence surrounding cities such as Paris, Amsterdam and London, and participate in relevant industrial and financial activities in Europe.