Brief
Located in the southeastern region of Eastern Europe, Samara oblast is a federal subject of Russia with an area of 53,6 thousand square kilometers and a population of about 3.2 million. Samara oblast, with the Samara city as its administrative center, enjoys an arid continental climate with the Volga running through the region and two reservoirs, Gubyshev and Saratov. The broad-leaved forest, together with a mixture of coniferous and broad-leaved forest, is widely distributed in the oblast with rich chernozem soil. In the south lies the grassland with festuca extremiorientalis and a mixture of coniferous forest.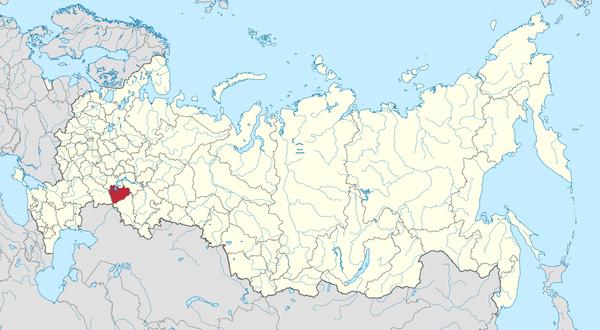 The location of Samara, Russia. [Photo provided to commons.wikimedia.org]
The cities of Samara, Togliatti, New Gubishev and Syzran are major industrial centers of Samara oblast. The leading area of the overall specialization of machine manufacturing in the oblast is the automotive industry. The agricultural economy is developing more specialized in the fields of grains and animal husbandry, which is featured by the specialization of dual-purpose cattle.
In March 1997, Henan officially established a sister-province relationship with Samara oblast.
Cooperation Intention
Since Henan province and Samara oblast enjoy a nationally important position in economy, agriculture and industry in both countries, the exchanges and cooperation between enterprises have achieved remarkable achievements and common desire for cooperation. With a developed agricultural industry, the economy of Samara oblast is on a fast track. In addition, the automotive industry is the leading area of the overall specialization of machine manufacturing in the oblast, well-known by its advanced machine tool manufacturing, bearing, oil extraction and oil reprocessing industries. The oblast government hopes that Henan will send more Chinese faculties to Samara for Chinese teaching. Both sides jointly seek cooperation in the fields of education, agriculture, petroleum processing and automobile industries.