Brief
Located in south-central Mexico, Hidalgo covers an area of 21 thousand square kilometers with a population of 2.3 million. Pachuca, its capital, is one of Mexico's mineral centers.
Agriculture is the primary industry in Hidalgo, with 61.3 percent of the state's labor engaged in agriculture and 15.8 percent in industry, especially mining industry and equipment manufacturing. Grassland accounts for 18 percent of the state, with a breeding industry dominated by cattle and sheep. Bison meat is one of the important animal by-products in Hidalgo. Fields for corn, alfalfa, maguey, fruit, coffee, tomato, wheat and other crops account for 72 percent of the state's total cultivated land, covering 76 percent of the total value of agricultural output.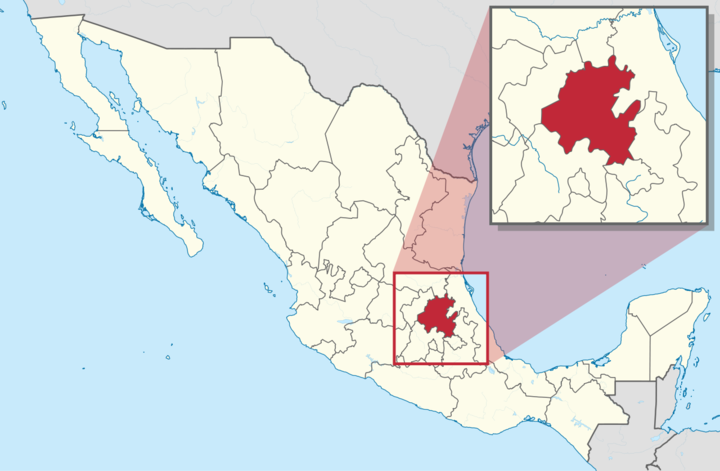 Hidalgo. [Photo provided to commons.wikimedia.org]
Hidalgo boasts convenient transportation, with the Mexico-New Laredo Expressway running from south to north, connecting Pachuca, Atoban, Cimaban, Akara etc., directly leading to San Luis Podosi.
In May 2005, Henan officially established a sister-province relationship with Hidalgo.
Cooperation Intention
Hidalgo, only 70 kilometers away from Mexico City, the capital of Mexico, has convenient railways, highways and airlines. The current governor of Hidalgo, a Chinese Mexican, is very friendly to China. The Hidalgo government attaches great importance to the development of friendly exchanges and practical cooperation with Henan, which a special department has been set up to be in charge of. In future, Henan's enterprises can make investment in agriculture, water conservancy, road construction,etc., in Hidalgo. Since Mexico has signed free trade agreements with America and Canada, Henan's enterprises can also build factories there, making it easier for their products to enter North American markets.