Brief
Located in Central Canada, Manitoba province, whose capital is Winnipeg, covers an area of 649.9 thousand square kilometers with a population of 1.23 million.
Manitoba province, well-known by its advanced agriculture and animal husbandry industry, is positioned as an important grain producer and a key production area of barley, wheat, rapeseed, pigs, beef cattle and dairy products in Canada. Assembling Canadian Wheat Board, Canadian Grain Commission and Winnipeg Commodity Trading Headquarters in Manitoba, whose capital Winnipeg is the largest grain market and key livestock trading center in Canada.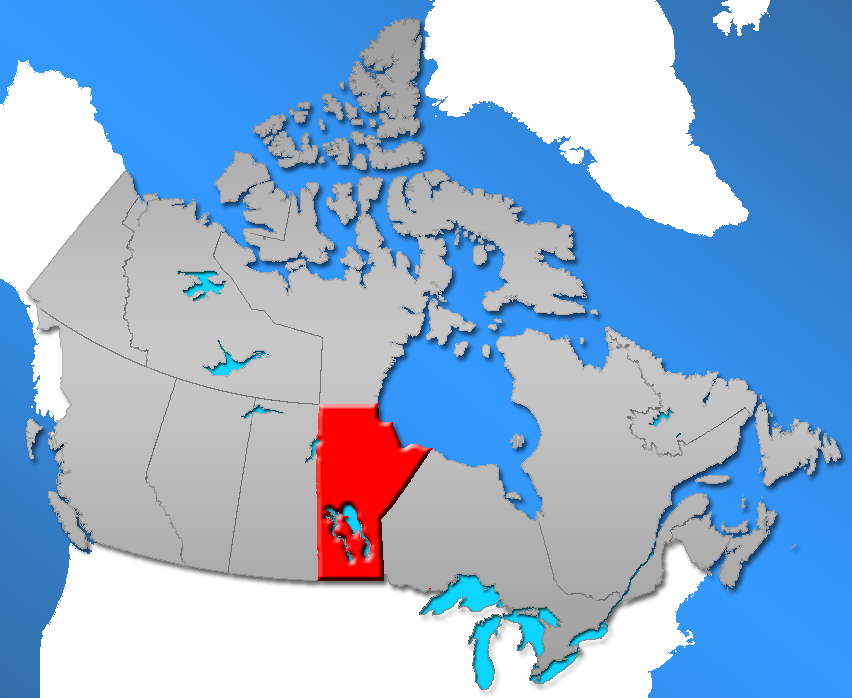 The red part shows the location of Manitoba. [Photo provided to en.wiktionary.org]
Manufacturing is the pillar industry of Manitoba, of which there are rich resources of freshwater, hydro power, fisheries and mineral resources, mainly consisting of nickel, zinc, copper, gold, oil and natural gas. Traditional industries are mainly garment, agricultural machinery, transportation equipment manufacturing, agriculture and animal husbandry, food processing, energy and raw material development, etc. With a famous reputation as "Capital of Garment Production" in Canada, Manitoba ranks the third largest garment industry center. Rapid development of emerging industries such as health care, biotechnology, aerospace, and information and communication technology, drive Manitoba to develop into the largest aerospace industry in Western Canada, renowned for Boeing Company of Canada, Maintenance Headquarters of Air Canada and Bristol Aerospace Limited.
In November 1994, Manitoba and Henan officially established a sister-province relationship.
Cooperation Intention
Manitoba is one of the first international provinces who has established sister-province relationship with Henan. The bilateral cooperation is highly complementary in economy and enjoys huge potential and broad prospect since both Manitoba and Henan have strong advantages in agriculture. The two parties intend to organize agricultural delegations for mutual visits, especially in the field of animal husbandry, in order to conduct field research and seek agricultural projects with development potentials. In future, the two parties will endeavor to develop for bilateral friendly relations not only through agricultural cooperation, but also through education cooperation.